About Wencheng

WEN CHENG CULTURAL LANGUAGE CENTER
---

Throughout time we´ve been searching for the appropriate processes to perfect and specialize our programs, always seeking to provide a quality service and focused on satisfying the needs of our students.
WEN CHENG CULTURAL LANGUAGE CENTER with its more than 8 years of history, has maintained its purpose of developing and implementing Chinese language learning programs in educational institutions and for the general public. We constantly transform ourselves to continue innovating in the Chinese language teaching processes that characterize us as a leading institution.
Mission
---
To be a leading institution in the teaching of Mandarin Chinese language through our study programs offering academic solutions in Mexico.
Vision
---
We are an innovative teaching center that promotes the learning of Mandarin Chinese language, providing the values and culture to develop the skills and knowledge that guarantee the best development of the student in today's globalized world.
Quality
---
We strive for our programs, teachers and teaching materials to always be cutting-edge.


Confidence
---
We take care of each relationship comprehensively.


Passion
---
We give ourselves in everything we do.


Teamwork
---
We work together to multiply results.


Persona/People/Person
---
Collaborators, clients and suppliers seen as people, not as instruments. Always seeking the ultimate goal of providing quality education. educación de calidad.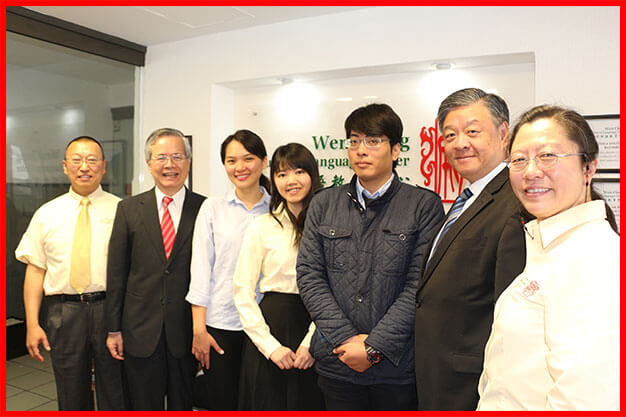 Academic Staff
Professors
---
-All of our teachers are native Chinese speakers. Graduates of the Applied Chinese career which is focused on the teaching of the language. Certified to teach Chinese to foreigners. Trained to ensure their best adaptation to the culture of our country.